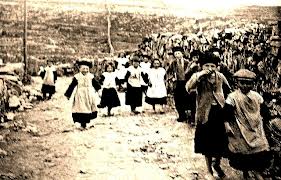 Connemara Descendants Gathering
11th – 16th September 2015
Clifden, Connemara, Co. Galway
The history and heritage filled town of Clifden will host the Connemara Descendants Gathering from Friday 11th – Wednesday 16th September, 2015. The gathering will be officially opened by Cllr. Peter Roche,
Cathaoirleach, Galway County Council.
All Connemara descendants are invited to come to Clifden to celebrate their heritage in what will be a gathering full of interesting talks, walks, exhibitions, genealogy research and cultural celebrations.